Grandmother's Recipe: Arretjescake
Tuesday, 14th February 2017 - Last updated on: Wednesday, 1st March 2017


Arretjescake is an easy no-bake cake, that satiates immensely! One slice, and you won't feel hungry the rest of the day. Arretjescake was invented by our grandmothers, and a favourite cake to serve at birthday circle parties ever since. ;-)
The name "Arretjescake" comes from a cartoon character that featured in tv commercials from a company named 'Nederlandse Olie Fabriek', currently known as 'Calvé', called "Arretje Nof".
This company used to manufacture the fat, Delfia, that was used to make Arretjescake. Nowadays we use butter or margarine.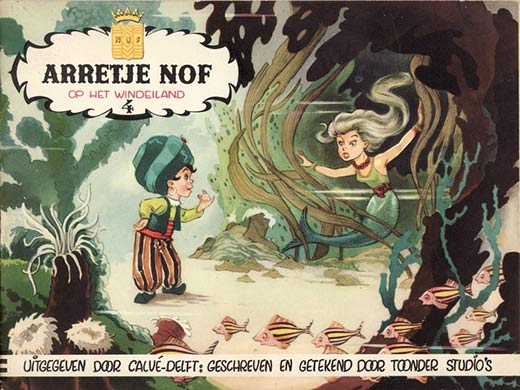 To make Arretjescake, you need:

2 eggs
200 grams of white 'basterdsuiker'
50 grams of cocoa
200 grams of butter/margarine
200 grams of Maria Biscuits
50 grams of dark chocolate sprinkles
a rolling pin
baking paper
cake tin
Put the eggs and sugar in a bowl, and whisk for 3 minutes until you have an airy substance. Use a spoon to gently add the cocoa to the mix.
Meanwhile, slowly melt the butter in a pan. Pour the butter gently into the mix of sugar, eggs and cocoa, while gently stirring with a wooden spoon. Keep stirring until you have a smooth mix.
Put the Maria Biscuits into a plastic bag, and use a rolling pin to crush them. Not too heavily, you need chunks, not crumbs.
Take a piece of baking paper and cover the bottom and sides of your cake tin with it. Make it large enough so that you can use it to lift the cake out of the tin once it's done.
Mix the chunks of biscuit with the cocoa mix, and pour into the cake tin.
Smoothen the surface of the cake and put the chocolate sprinkles on top of the cake.
Your Arretjescake is almost ready! Put it in the fridge for at least 2 hours.
After that it is ready to serve.
Enjoy!
(Arretjescake can be preserved for 2 days, when covered and kept in the fridge. Because of the use of raw eggs in this recipe, it is not suitable for children under the age of 5, people in poor health, and pregnant women)
Tags: arretjescake, chocolate, chocolade, dutch, old, recipe, recept, grandmother, oma, chocolate, cake, baking, authentic, autenthiek