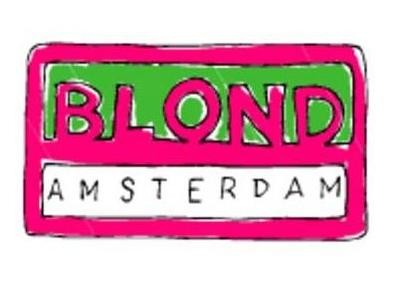 Visit their website »
A bit of Blond every day!

Start your day with tea in your favorite mug, then take along your cheerful diary to work or school. When you go out at night, wear your beautiful Bling Bling Blond to a party. Unwind in the shower, grab your fluffy towel and dive under your cozy Blond covered duvet. A bit of Blond for every moment of the day!
Femque and Janneke, two friends from Amsterdam created their bespoke pottery and paintings twelve years ago. Their individual styles have developed and grown into their signature Blond-Amsterdam style. The two friends have great fun working together and traded-in their little studio for a flagship store with studio annex in the capitals Gerard Doustraat. Femque and Janneke have developed a vast collection of individually designed items. Next to their typical "Small Talk" pottery, a truly historical Delft Blond range has imaged from the creative minds of the two designers. In 2011 a complete new range "Blondelicious" is introduced, inspired by the 50's era. The entire Blond-Amsterdam collection now consists of bed linen, a bath range, bodycare, stationery, whishing cards, cookery books, tea and jewelry.