Mothers Day
Thursday, 10th May 2012 - Last updated on: Thursday, 10th May 2012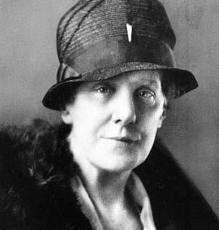 Mothers day is coming
On mothersday we make the sun shine a little brighter for our sweet mothers who always, unconditionally, take care of us. In Holland it is a real tradition also, but of course it's not typical Dutch. The way we know Mothers day today has been invented by an American lady called Anna Jarvis, from Crafton, West Virginia. Her mother had 11 children of which 7 died, so she had a hard life. When her mother died herself, Anna Jarvis decided to honor her mother on that day from then on. That day was the 2nd Sunday of May. That's why Mothers day is always on the 2nd Sunday of May.
Mothers day in Holland
Mothers day has been introduced as an official holiday in 1928. It was a good opportunity for flower producing companies in Holland (of which we still have loads today) to sell more flowers. That was the beginning of the commercializing aspect of Mothers Day. Today the retail business around Mothers day is very big, making this day probably a bigger commercial success than Valentine's Day.
Dutchies are down to earth
When it comes to commercial days like Valentines Day, us Dutchies are what we call "down-to-earth". Many people feel you should be able to tell your loved one that you love her/him on any day, not just Valentine's Day. Strangely enough that is not really the case with Mothers day. People are planning to see how they can visit both mom's in the couple and if your family is a few generations and divorces further, it can be a real hectic Sunday!
What to get?
If your family is originated from Holland and would like to give your mom something real nice with Dutch roots, we would suggest you make her a nice poffertjes meal! We have a poffertjes recip available here and we have three easy to use poffertjes pans available in our shop as well. Don't forget the powdered sugar and some butter before you dish up. Any mom with Dutch roots will find it funny and yummy!
Tags: moederdag, mothers day, Ann Jarvis, present ideas