Pancakes
Thursday, 4th September 2014 - Last updated on: Friday, 5th September 2014

Us Dutch people love our
Pancakes
(= !
In some countries pancakes are served for breakfast, but Dutch people like to have theirs for dinner, or even dessert.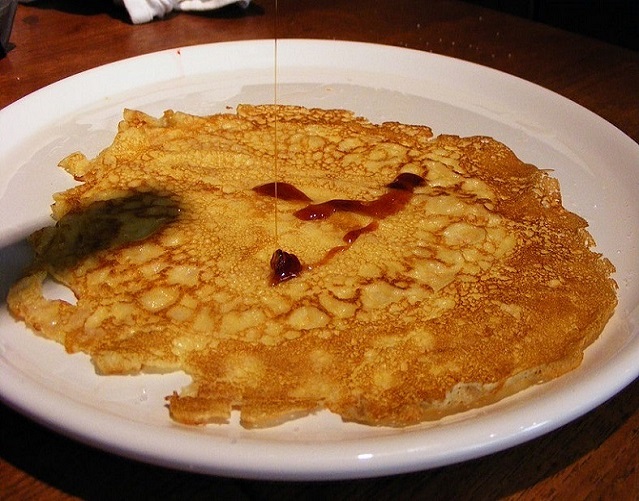 Pancakes are very easy to make, quickly to prepare and lots of tasty variations are possible!
When having them for dinner, some people like their pancakes plain, but apple slices, raisins, cheese, bacon, and even mushrooms and onions are well liked and often used ingredients.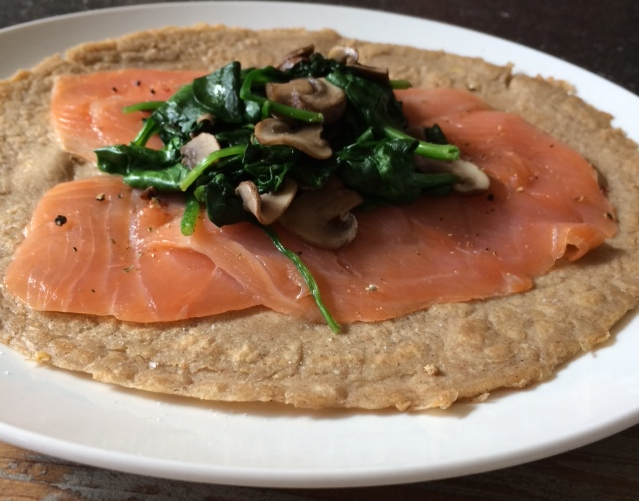 People who like their pancakes plain, with apple slices, raisins, or both, often decorate their pancakes with
syrup
or "poedersuiker", also known as
icing sugar
.
You can even add a touch of cinnamon to give your pancakes that little extra!
If you have a real sweet tooth, and would love to have pancakes for dessert, add two scoops of vanilla ice cream, some whipped cream, fruit and festive (chocolate-)
sprinkles
! (=
To make these delicious pancakes, all you need to do is follow this really easy recipe, and you'll have your dinner or dessert in no-time.
You need:
-1x
Koopmans pannenkoekmix
-800 ml of milk
-2 eggs
1:
Put the 400 grams of pannenkoekmix/pancake mix into a bowl, and add half of the milk.
2:
Stir until you have a smooth batter.
3:
Keep stirring, while adding the rest of the milk and the eggs.
4:
Melt some butter, or 1 tbsp of (sunflower-) oil in a flat frying pan.
5:
Pour some of the batter into the pan, cover the whole surface, and turn your pancake once or twice to make sure both sides are golden brown.
​
For a Dutch instruction film on how to bake a pancake, go to/ click here:
How to bake Dutch pancakes
We also have some fun facts about pancakes in the Netherlands for you!
Did you know that every last Friday in March we celebrate 'Dutch National Pancake-day'?
The initiative for this festivity came from Tefal (manufacturer of pans and saucers), and from Koopmans (the most popular manufacturer of baking products in the Netherlands).
We first started celebrating National Pancake day in 2007, and the reason for this initiative was to give some more attention to our nation's elderly people.
Thousands of school children bake pancakes on this day for elderly people in their neighborhood, and spend time with each other.
Until 1996, the Dutch word for pancakes, pannenkoeken, was spelled 'pannekoeken', and 'pannekoek', is also often used as a swear word. You could compare it to calling somebody a loser.
Tags: pancakes